MORE THAN JUST EXCAVATING
One of the keys to our success is the ability to provide our customers a complete package – seeing the job from start to finish. By using state-of-the-art machinery, cutting edge training, and our thorough expertise, we provide the safest and most cost effective site solution to any project.
Scherber Companies offers everything needed to prepare your site for construction. Often, projects require the complete list of our services, but we'll work with you to customize these offerings with your specific job.
Looking for a flexible excavation company to handle your specific needs? We're proud to offer a wide range of affordable excavating services, including clearing, driveway prep, foundation preparation and replacement, and drainage digging for residential and commercial clients alike.
Expert Excavating Services
Get reliable service from an experienced excavating contractor by working with Scherber Companies. Our staff are dedicated to ensuring that our excavating company works to the best of our ability and is always fully accountable to you, the client.
Scherber Companies Equipment
Dedicated Excavation Contractor
Our skilled and experienced operators use late-model, state of the art, quality equipment that is professionally & meticulously maintained, and in impeccable condition, for maximum reliability and .Our fully encompassed fleet of company owned equipment allows our team of talented, certified local excavation experts the ability to handle any type of concrete, asphalt, or excavation project.
​Part of our modern, high-tech fleet boasts laser and GPS equipment which helps complete your project on time or ahead of schedule, without compromising accuracy or budget requirements.
With our laser and GPS-guided dozers, we can build the site as the engineer designed to within a tenth!
Trust us as your excavation contractor and receive the timely and affordable help you need. We promise to have your excavation service done right the first time, allowing you to move on with the rest of your construction project once we've handily squared away our task.
Turn to our team of excavation service professionals for a wide range of assistance. We'll give you help at every step of the way to address your specific needs.
Save money by choosing us as your excavating contractor. We always offer the most competitive prices so that you can afford to continue your project.
Ensure you get the excavating services you need by hiring our dependable company. We offer a lifetime warranty on our products and services, making sure we'll always be there to fix anything that goes wrong.
Rely on us to use our 15-plus years of experience in excavation services to handle your specific requirements. We always apply our knowledge of all past client struggles to every job, letting us work quickly and accurately. 
​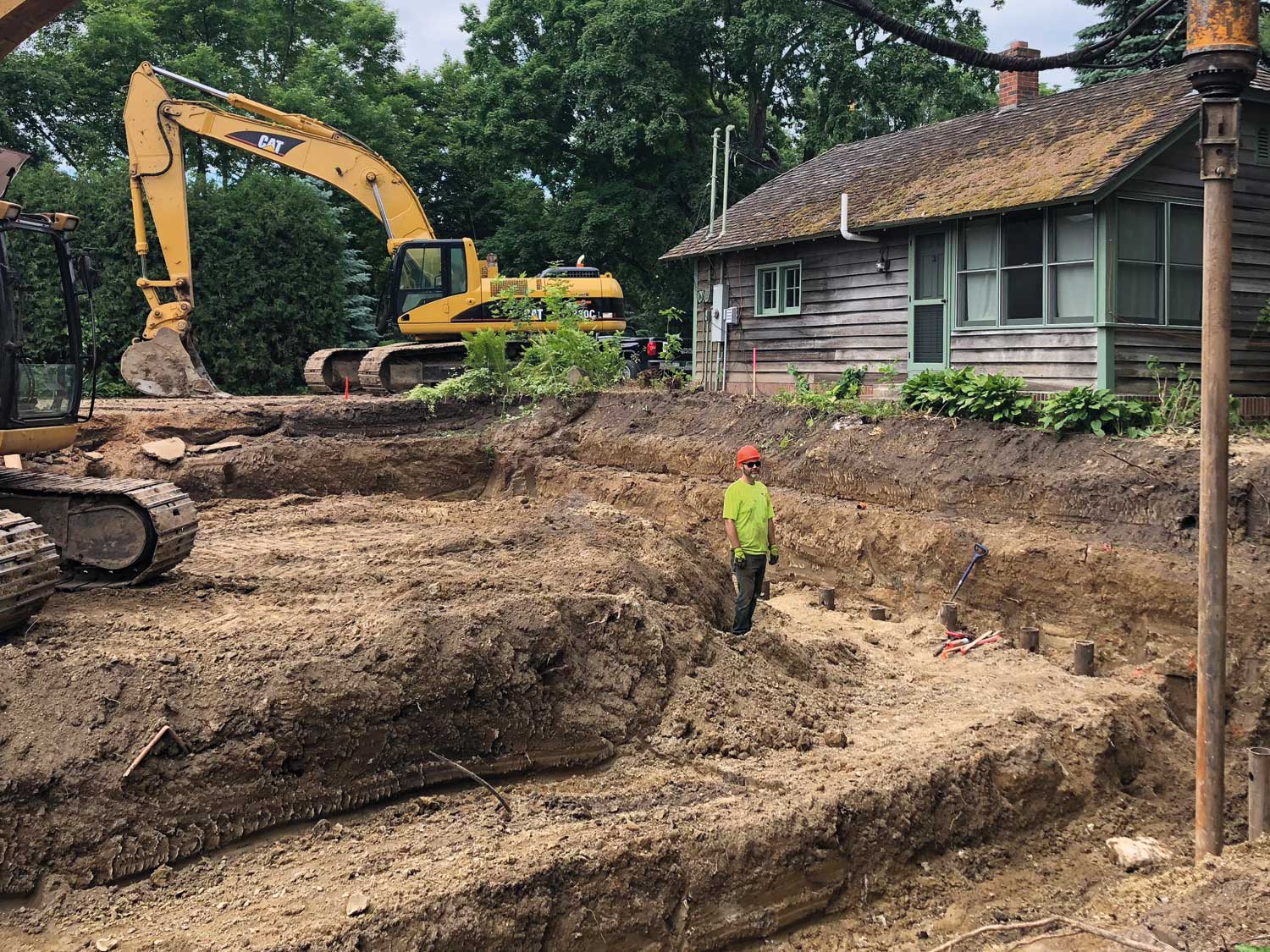 Call For a Quote:
(612) 282-7403
To learn more about our capabilities, or to request a bid for your next commercial project, call Scherber Companies at (612) 282-7403. Contact us today to learn more about how we can get your project started off right – on schedule, on budget, and with perfect accuracy