Installation | Replacement
Scherber Companies provides helical piers in Clear Lake and throughout the Twin Cities, MN area.

When you choose Scherber Companies you can rest assured your project is being handled by an experienced, knowledgeable team.

We are specialists in demolition, excavating, grading and rubble removal services with experience and equipment to do what needs to be done the right way.

Wetland Restoration
Scherber Companies' fleet includes specialized equipment to meet a variety of requirements for wetland restoration projects.

Helical Anchors
Helical anchors are commonly selected for earth anchoring applications because they are quick to install and can be proof-tested and loaded immediately with no concrete to cure or de-watering of the excavation to deal with.
Get a Quote For Your Project
Helical piers, when installed properly, can provide a sturdy, code-approved foundation for a raised backyard deck. This type of support, also known as helical "piles" has been widely used for years in commercial and industrial applications and foundation repairs
The typical helical pier for a deck consists of a 7-foot-long galvanized steel pipe with a welded helical shaped screw head at the bottom. The heavy-gauge pipe is screwed deep into the ground, below the frost line, by a hydraulic machine. A pressure gauge on the machine shows when the pier has reached an adequate level of resistance. Engineering formulas convert the readout to the bearing load required by code
Decks
Sun rooms
Porches
Pavilions
Sheds
Storage buildings
Cottages
Mobile homes
Elevated walkways
Helical Piers For Decks Clear Lake MN
Helical Piles Great Option
Benefits of using Helical
Piers for Your Deck: 
Helical piles offer many benefits over traditional foundation methods including fast installation and high load capacity. As a result they are a great option during the structure's construction.  Additionally, these piers are able to be installed after construction to stabilize an existing deck experiencing issues with settling, helping to extend the useful life of the structure.
Fast Installation and once the piers are installed they can be built on immediately.
No impact from weather (It can be wet/cold) Concrete can not be installed when it is extremely cold or wet
High load capacity: This allows for design flexibility and assurance that the pier will not settle over time due to being over loaded.
Accuracy from the Torque pin monitor. This is the computer in the cab which is connected to the drive head, this allows us to instantly know the capacity of the pier as we are installing it and records it for our project files.
Added depth: A typical pier is installed at a 7′ depth, which is typically undisturbed soil (Soil that has never been moved). If you do end up building on disturbed earth it will settle in time. Concrete piers are typically installed at frost depth, which in this region is typically 32 inches. We can always add depth to increase the load capacity or reach undisturbed soil.
Pier Coating: Bare steel can be installed and will take a very long time to rust (manufacturer says 80 years +), galvanized looks better and will not rust (expected lifespan is over 120 years)
Connection bracket; Allows for flexibility during construction, so the piers do not have to be 100% correctly placed, if they are off by an inch they will still work just fine. The bracket attaches directly to the pier, there is NO concrete poured what so ever.
No excavation required, so no soil haul off.
Helical piers are shafts with helical plates that make them look like giant screws. This shape allows them to be screwed into the ground instead of pushed. They're hydraulically rotated into the ground without applying any force to your foundation, and a pressure gauge system determines when the required depth is met.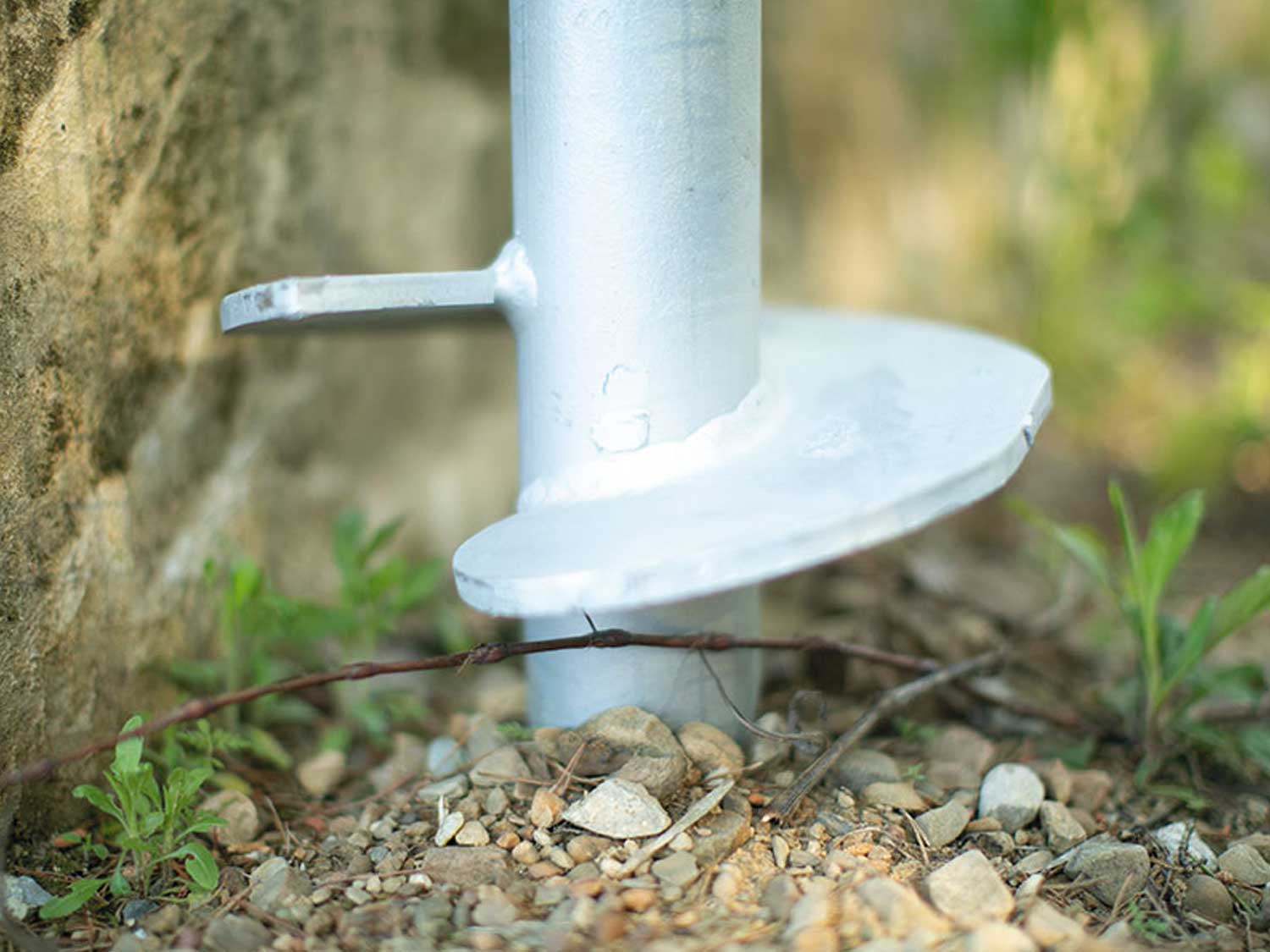 Call For a Quote:
(612) 282-7403
To learn more about our capabilities, or to request a bid for your next commercial project, call Scherber Companies at (612) 282-7403. Contact us today to learn more about how we can get your project started off right – on schedule, on budget, and with perfect accuracy.
 
More Services We Provide Near Clear Lake!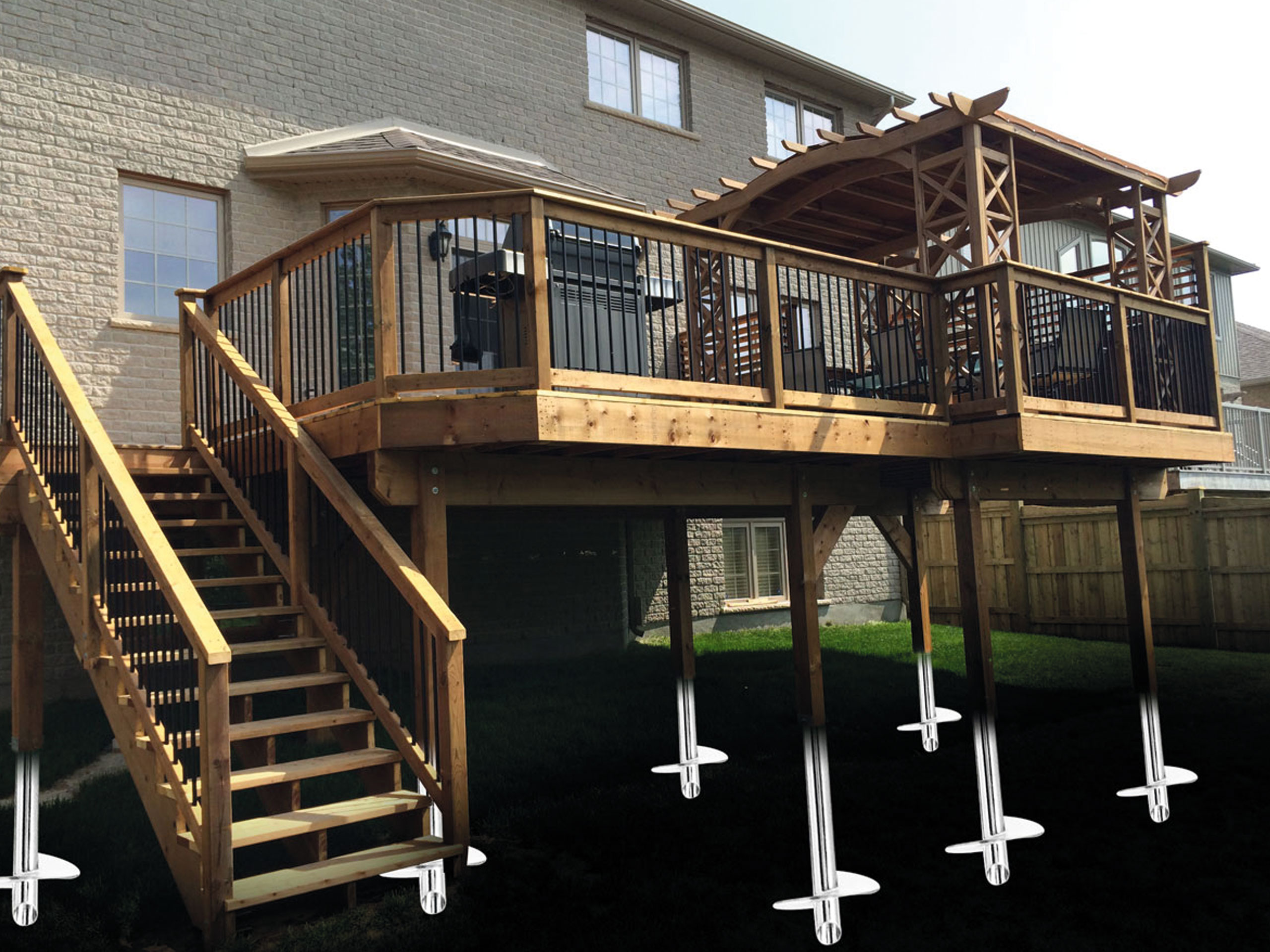 The project was very successful, and Scherber Companies is extremely professional and genuinely cares about their work. I've already had neighbors stop by and state they're extremely impressed with not only the work they did, but the care and cleanup of our property afterwards
Scherber Companies was polite & professional from the owner to the guys "in the trench." Work was done Sep 2015. I wish this dedication to customer service was more prevalent in today's businesses. I recommend this business, and you are welcome to contact me to verify.
Very professional and trustworthy their prices are quite fair, especially considering that they are very trustworthy, dependable, and they do top notch work. The courtesy, urgency, and attention to detail shown, was outstanding. In the future, I will call Scherber Companies without hesitation!

Our services include: residential excavation, foundation drain installation, back filling, grading, earth-moving and hauling, erosion control, and land-clearing.

We are highly knowledgeable about the building codes, which are extremely necessary for water & sewer installations.

With an experienced staff of operating engineers, Scherber Companies can stage a safe, multifaceted excavation, under the most grueling circumstances.

Rain Water System
We provide a full suite of services for rainwater harvesting systems, depending on your exact need or phase of development

When installed properly, can provide a sturdy, code-approved foundation for a raised backyard deck