Get a Quote For Your Project
Our Services | Excavating Company Blaine Minnesota

At Scherber Companies, we specialize in providing you with a wide variety of residential, commercial and Municipal Excavating Contractor services while emphasizing quality, value, and customer service. We serve the entire Twin Cities.
Excavation
Demolition
Shoring
Water & sewer
Material Fill/Hauling
Septic & Sewer Systems
Footings
Pool Excavation
Pool Removals
Dump Truck Service
Grading
Excavation
Wetland Restoration
Helical Anchors
Rain Water System
Not Finding What You Are Looking For? Contact Us To Discuss Your Project!
Excavating Company Blaine MN
Scherber Company is a organization that offers a wide range of excavating contractors services to benefit contractors and homeowners. Because exceptional service is the core of our business, we have a team of experienced drivers and equipment operators focused on doing the job right the first time. All of our workers are required to undergo rigorous driving, machinery operation and safety training.

Excavators are heavy construction equipment consisting of a boom, dipper (or stick), bucket and cab on a rotating platform known as the "house". The house sits atop an undercarriage with tracks or wheels. They are a natural progression from the steam shovels and often mistakenly called power shovels. All movement and functions of a hydraulic excavator are accomplished through the use of hydraulic fluid, with hydraulic cylinders and hydraulic motors.
Excavation is the process of moving things like earth, rock, or other materials with tools, equipment, or explosives. ... Construction is one of the most common applications for excavation. In construction, excavation is used to create building foundations, reservoirs, and roads.
More Services We offer Near Blaine!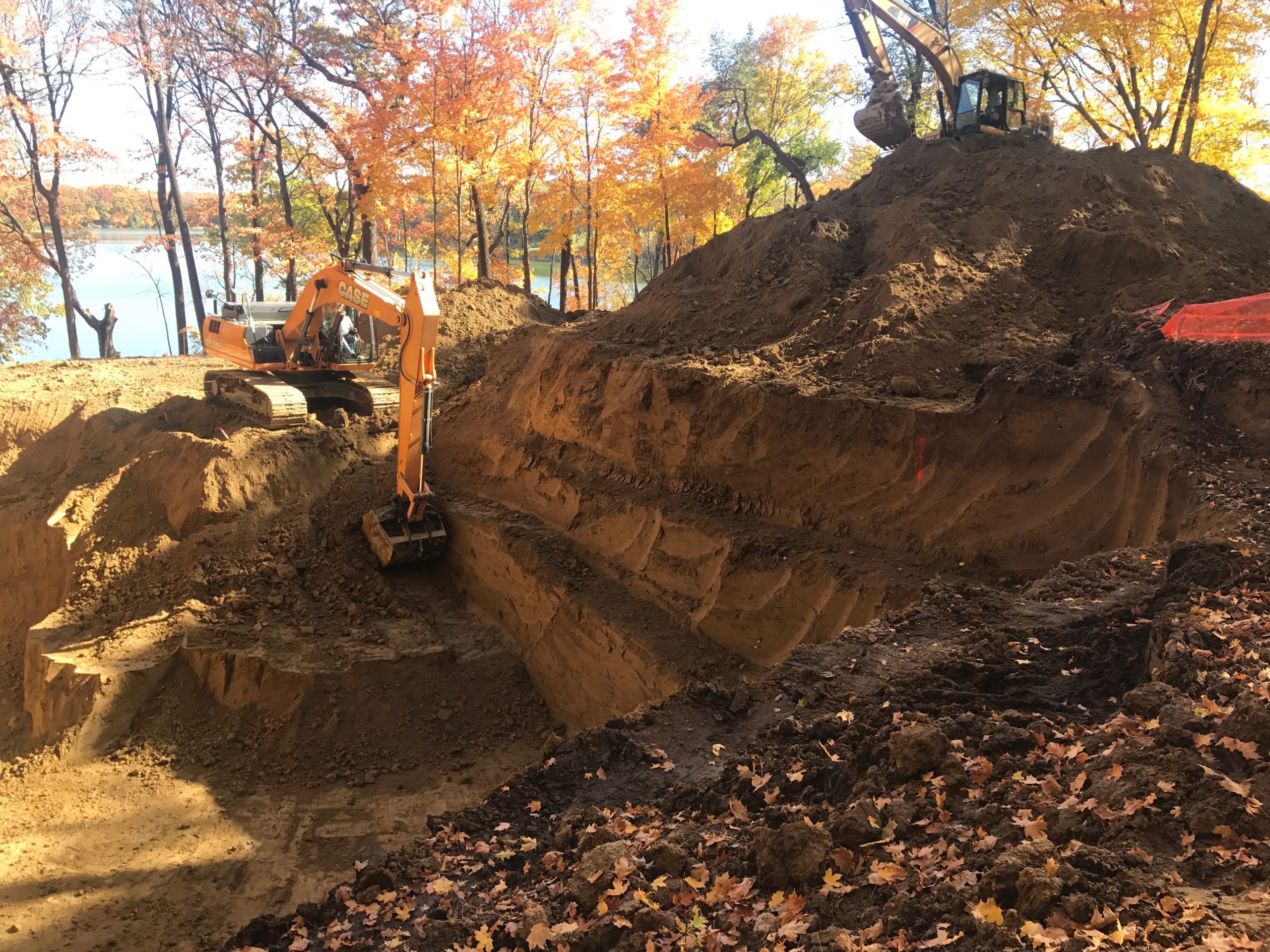 20160 75th Avenue North Corcoran, MN 55374
Wikipedia
 • 
Things to do
 • 
Google map
Blaine is a suburban city in Anoka and Ramsey counties in the State of Minnesota, United States. Once a rural town, Blaine's population has increased significantly in the last 60 years. For several years, Blaine led the Twin Cities metro region in new home construction. The population was 70,222 at the 2020 census.